Playing card games has always been fantasizing for the majority of users all around the world. This is a popular game known by different names such as Lakdi, Lakadi, Ghochi and Taash! It is a tricky game that is popularly played by coming up with novel strategies and knowledge for the same. Also, if we talk about card games, then the call break game would be the simplest one among all, evidently. You need to be firm with some of the simple guidelines and make your skills come to use for bigger cash rewards and prizes.
It is played among four players and usually with five rounds, where players have to show up their gaming abilities, with cards in their hands. The origin of this game is unknown but this is derived from the spades. It is played with a standard deck of 52 cards and each player deals with 13 cards each. As you know, the trump cards seem to be the most powerful ones in the game and can change it for any player, indeed! So, get going with the simplest yet entertaining card game to win some Big Cash rewards.
Steps to Download Call Break Game App on Android
The Big Cash app allows you to participate in any game from anywhere. Even if you are an Android user, you have the power to overcome some difficult opponents out there. Have a look at some steps to download the game and get started now.
Visit the official website of the Big Cash app on your Android smartphone.
Enter your phone number to get started.
You will receive the link via sms on your smartphone.
Begin the download and installation process from there.
After you have registered, search for the call break game and begin your gameplay.
Start with the practice matches if you are new to the game and then come on to the cash contests.
Don't wait! Start your gaming now with the best platform out there! Ensure that you are well-known for the rules and how to play call break game you want to enrol in.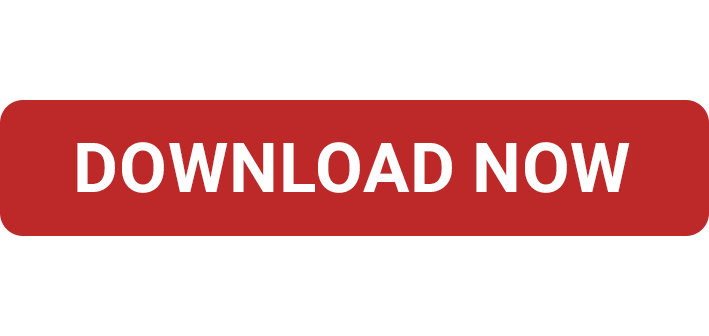 Steps to Download Call Break Game App on iOS
Don't worry if you are even playing on an iPhone or an iPad, because the Big Cash app would provide you with the chance for every type of gameplay, wherever you want. Have a glance at the steps that you need to work with for a smooth download on your iPhone.
Open the App Store and search for the Big Cash app.
Get it by clicking on the button.
Start with your registration process by entering your mobile number.
Fill up the OTP that you would have received on the sms.
Search for the call break game once you have registered your account successfully.
Ready to make some big winnings? Download the Big Cash app on your smartphone and get started now and give tough competition to other opponents as well. This could be an amazing journey to have a great outcome from your gaming abilities.
Features of the Big Cash Call Break App
Talking about the most reliable and trustworthy app, you need to consider some of the features of the Big Cash app that you can avail of without any delay. Used by lakhs of people, there are some amazing benefits that you should definitely check before you start your game.
Enjoy the smooth user interface with easy navigation as well.
Great gaming experiences with the game you want.
Effortless deposit and withdrawal process.
24/7 customer support
Reliable platform with an amazing gaming environment
Exciting rewards and Big Cash amounts
The enthralling features would support the app and every user's gameplay experience. If you want to take a chance on any of the gaming platforms, put your hands on the Big Cash app by downloading it in the easiest way possible.
Benefits of Downloading the Big Cash Call Break App
Chase your favourite games only on the ideal destination – Big Cash! You need to show up the skills on the platform to avail some amazing benefits as well. Playing has been made easier with numerous rewards, but do you know about the rest of the features and benefits that you can have? Let's get into it without any further ado.
Learn with the new players who are more skilled than you. They can help you acquire some new knowledge and experiences and would let you lead the games on online platforms.
The safe gaming environment gives you the chance to portray your passion, abilities and enthusiasm towards the game you like.
The deposit options can be pretty simple for each and every user, so play, win and withdraw within seconds.
24/7 customer support is there to solve any type of query, with an additional account manager to support you with anything you want.
Multiple games on the app would help you have a proper overview of the games that you might be great with! You can put your hands upon the same.
So, have an amazing time with the ideal destination for gaming! Ensure you have downloaded and signed up with all the relevant details to have a perfect session with your friends or some skilled players out there.
FAQs About How to Download Call Break
Q1. How can I enjoy a call break game with friends?
Just download the Big Cash app on your smartphone, sign-up and choose the game that you want to play with winning the cash amounts at the same time.
Q2. Is call break a strategic game?
Yes, you need to come up with different strategies and techniques to have a great gameplay session. Novel tricks and quick thoughts would help you to win big.
Q3. How do you make money playing call break?
Call Break game on the Big Cash app is a cash game. When you play the game on the Big Cash app you compete against real players for a certain amount of money. Once you win the game you win the decided amount.
Q4. Can I download Call Break on my mobile device?
Yes, you can download the call break game on your mobile. To do that you need to visit Big Cash platform and download the app.
Q5. Is the Call Break game available for download on all platforms?
Yes call break game is available for download on Android as well as iOS platforms.
Q6. Can I play Call Break offline after downloading it?
No, since it is a real money game that you play with real players in real time you can not play a call break game offline after downloading it. You need an active internet connection in order to play the call break game.