Online rummy has become one of the most popular card games in the digital realm, captivating players around the world with its blend of skill, strategy, and thrill. Rummy, with its roots in traditional card games, has seamlessly transitioned into the digital space, offering players the opportunity to enjoy the game anytime, anywhere, and against opponents from all walks of life.
It's a game that requires strategic thinking, keen observation, and the ability to make calculated moves. The advent of online gaming platforms and mobile applications like Big Cash has made it easier than ever to dive into the world of online rummy. With just a few clicks, players can create an account, join virtual tables, and engage in thrilling rummy battles against real players from across the globe.
Online rummy on Big Cash provides numerous advantages over its traditional counterpart. It eliminates the need for physical cards and the hassle of shuffling and dealing. Additionally, it offers features such as multiple game variants, customizable tables, and exciting bonuses and rewards.
Playing rummy online on Big Cash allows players to improve their skills through practice matches, participate in tournaments with substantial prize pools, and connect with a vibrant community of rummy enthusiasts. It provides a platform for players of all levels, from beginners seeking to learn the game to seasoned players aiming to showcase their expertise.
How to Play Rummy on Big Cash?
Once your Big Cash app account is set up, it's time to dive into the exciting world of online rummy. Follow these steps to start playing:
1. Launch the Big Cash App:
Open the app on your mobile device and log in using your registered credentials.
2. Choose the Rummy Variant:
Big Cash offers multiple rummy variants, including Points Rummy, Deals Rummy, and Pool Rummy. Select your preferred variant.
3. Join the Rummy Contest:
Once you have chosen your preferred rummy variant, you can join a contest with an entry fee. Big Cash offers a variety of contests with different entry fee options to cater to players of all levels.
4. Arrange Your Cards:
After joining the contest, you'll be dealt your initial hand of cards. Arrange them in sets and sequences to form valid combinations. Your objective is to make the best combinations of cards in the form of sets or rummy sequences.
5. Discard and Draw:
On your turn, you can either pick a card from the closed or open deck or discard a card. The goal is to form valid sets and sequences by melding and discarding cards.
6. Create Sequence or Set:
Now your aim in the game is to create one pure sequence and arrange the rest of the cards as an impure sequence, or set. At least one pure sequence is required for a valid declaration.
7. Declare and Win:
When you have formed the required sets and sequences, you can declare your hand. If your hand is valid, you win the game and the respective points or cash. Before declaring make sure all your 13 cards are arranged in proper sequences and sets.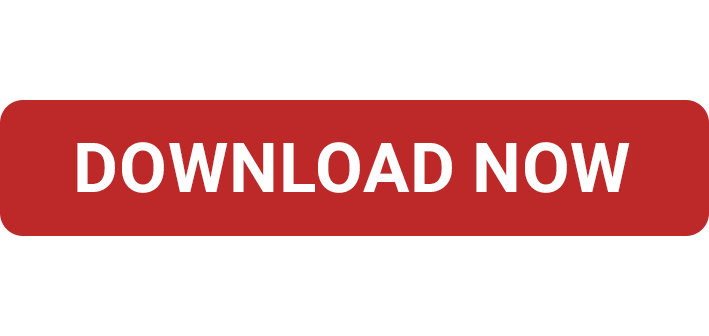 Important Rummy Rules to Follow:
While playing rummy on the Big Cash app, it's crucial to keep these rules in mind to ensure fair gameplay and a better gaming experience:
I) Valid Sets and Sequences:
To declare and win, you must have at least two sequences, including one pure sequence (without a Joker), and the remaining cards can be sets or sequences with Jokers.
II) Time Limit:
Each player has a fixed time to make their move. Be mindful of the time given to you, as failure to complete your turn within the time limit may lead to disqualification.
III) Use of Joker:
A joker can be used as a substitute for any card. You can use these cards to make an impure sequence or a set. However, you cannot pick a joker from the discarded pile.
IV) Points Calculation:
Depending on the variant, points are assigned for cards in a player's hand. Familiarize yourself with the specific points calculation rules of the rummy variant you are playing.
V) Additional Rules:
I) If a player fails to pick up a card either from the open or closed deck before it turns out, the turn will switch to the next player.
II) If a player picks up a card but fails to discard any card before their turn, the card they picked up is discarded automatically.
Why Play Rummy on Big Cash App:
The Big Cash rummy app offers several advantages and features that make it an excellent choice for playing rummy:
1. User-Friendly Interface:
The app is designed to be intuitive and user-friendly, allowing players of all skill levels to navigate and play with ease.
2. Variety of Rummy Variants:
Big Cash provides a wide range of rummy variants, ensuring there's something for everyone's preference. You can play several variants of rummy on the Big Cash app such as Pool Rummy, Deals Rummy, and Point Rummy.
Big Cash also offers several rummy tournaments running every hour on the app. You can register for those tournaments for free and win real cash by winning the tournaments.
3. Exciting Rewards:
By playing rummy on the Big Cash app, you can win real cash prizes, bonuses, and other rewards. Based on the contests you choose you can win cash prizes up to lakhs.
4. Secure and Reliable:
The Big Cash app employs advanced security measures to ensure the safety of your personal and financial information. The app is RNG certified and a member of AIGF (All India Geming Federation) which means your data is safe and secure in the hands of Big Cash.
How to Play Rummy Game FAQs
Q1. Is it safe to play rummy on the Big Cash app?
Yes, Big Cash follows stringent security protocols to protect your data and ensure a safe gaming environment.
Q2. Can I play rummy for free on the Big Cash app?
Yes, the app offers both cash games and practice games. You can play practice games for free to improve your skills before participating in cash games.
Q3. What are the minimum system requirements to run the Big Cash app?
The Big Cash app is compatible with most modern smartphones running on Android or iOS platforms.
Q4. What are the rummy variants available on the Big Cash app?
On the Big Cash app, three types of rummy games are offered - Pool Rummy, Points Rummy, and Deals Rummy.
Q5. Can I win real cash playing rummy on the Big Cash app?
Yes, Big Cash is a real money gaming app and you can win real money by playing Rummy on the app. You can also withdraw your winnings in easy steps.
Q6. Is playing rummy legal in India?
Yes, playing rummy is 100% legal in India by the order of the supreme court. However, some states have banned the game. These states are - Sikkim, Asam, Andhra Pradesh, Telangana, Odisha, and Nagaland.
Q7. How do you play rummy step by step?
In order to play the rummy game step by step you need to first pick a card from the pile, and then drop a card into the discard pile. After that, you need to make a set or sequence using the cards in your hand.